Help Keep Ohio's Roads Safe
American Roadway Logistics, Inc., is always looking for great team members.
Please take a look at our General Employment Opportunities for details on available positions. Interested candidates should use our Online Employment Application Form to apply.
Online Employment Form
Below is our online application form. Before you begin, please make sure that you have the following:
A list of your current and past employments
Education – school and degree, and 3 business references
This form will be several pages, however – easy to fill out. Once you have clicked on SUBMIT, you will be directed to a new web page to confirm your submission. You will also receive an email confirmation with your submitted application.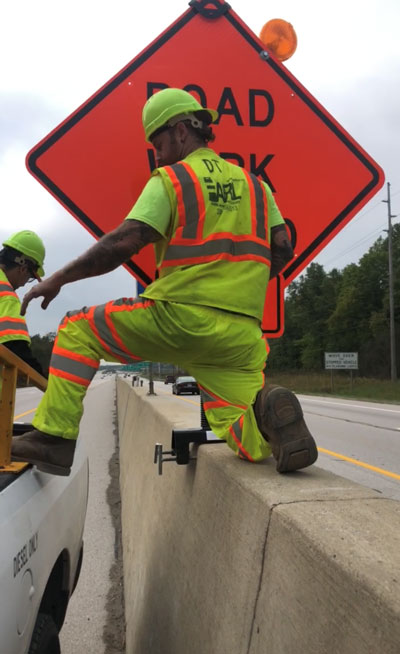 Careers
Thank you for your interest in American Roadway Logistics.
Click on the bars below to see employment opportunities. We hire for seasonal, full-time and part time positions. Interested candidates should use our online employment application.
Check back if you don't see an open position as we are always looking for qualified candidates.
Responsibilities:
Clean and organize shop area daily to maintain a safe working environment
Make road signs for various customers
Maintain the shop yard
Move barrels and barricades
Load/unload multiple trucks daily
Follow all safety rules and procedures, reporting all safety concerns immediately to supervisor
Responsible for the proper care and use of all tools and equipment in the shop
Conduct housekeeping for entire shop area and shared facility space. Maintain clean and safe working areas
Obtain forklift certification
Qualifications:
Proper use can care of work equipment
Precisely follow detailed and extensive instructions
Production oriented, and safety and quality conscious
Working knowledge of general computer programs strongly preferred
Proven reliability
Self-motivated with ability to work under minimum supervision
Detail oriented
High school diploma or equivalent
Must have a clean driving record
Must be able to pass a drug screen and background check
Physical Demands:
While performing the duties of this position, employee will be subjected to frequent standing, walking, and lifting
This position requires employee to reach above head, stoop, kneel, and crouch.
Must be able to lift 50-100 pounds
Ability to operate, maneuver, and steer equipment and machinery
Ability to coordinate eyes, hands, feet and limbs in performing movements requiring moderate skill
Ability to work safely under a variety of conditions.
This position requires work both in and outdoors. Must be able to handle certain exposures to environmental factors such as: inclement weather, temperature variations, noise, and dust.
Currently, no positions are available. Please check back for new opportunities.
Currently, no positions are available. Please check back for new opportunities.
American Roadway Logistics, Inc. is an equal opportunity employer. We adhere to a policy of making employment decisions without regard to race, color, religion, gender, sexual orientation, gender identity or expression, national origin, citizenship, age or disability.